we are
Utka Ultimate!
We are the student Ultimate Frisbee association in Utrecht. Besides multiple practices a week, we have many social activities. We participate in the Dutch competition on multiple levels and you can find us at the most fun tournaments.

No matter the level of experience, everyone is welcome to join!
o
u

r practices

During practice, we do drills and play scrimmages to work on things like throwing, running, cutting and game insight.

From March until October, we train outdoors. We practice every Monday and Wednesday from 20:00 to 22:00. We do this at the combifield of Sportpark Olympos (Uppsalalaan 3, 3584 CT Utrecht), where we usually also end up for a few drinks in the sportscafé.
From October until March, our Monday practice is held indoors. We then train from 21:30 to 23:00 at the Galgenwaard.

If you have some experience playing ultimate, feel free to come by and join one of our practices!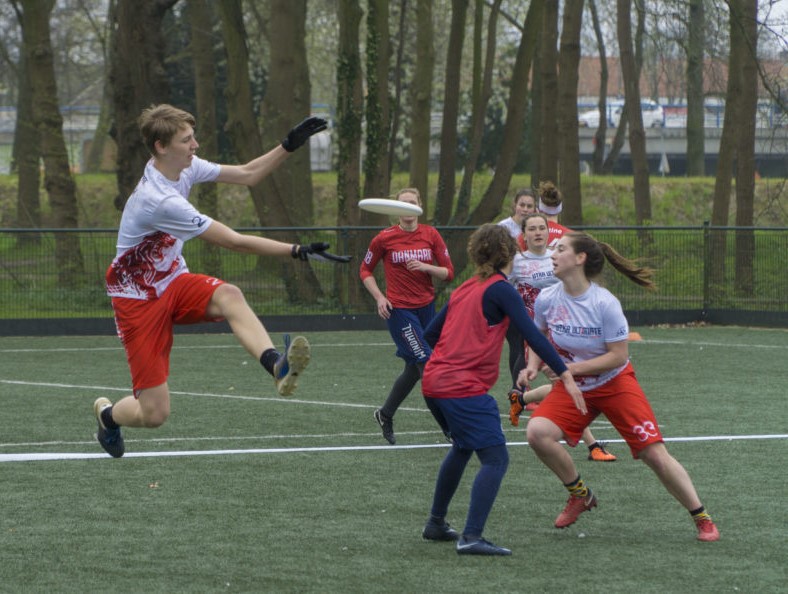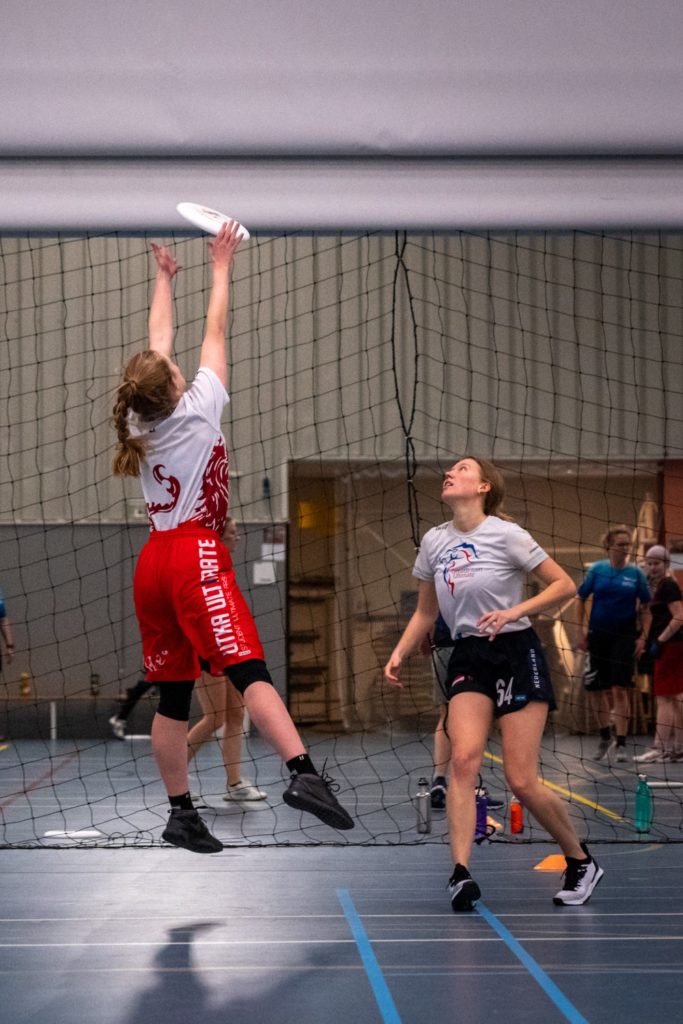 Competition and to
u

rnaments
Of course, we train for something: the national competition!
In this competition, we compete with other Dutch clubs. This is both indoors and on grass, single and mixed gender. Competition days are always on a Sunday, usually once a month. During this day, we usually play around three matches of 70 minutes.
We also attend a lot of tournaments throughout the year, which is arguably the most fun way to enjoy frisbee. Tournaments are generally one or two-day events, often international and full of frisbee games and good spirit. Most even have their own banger party!
Social activities
Apart from playing Ultimate together, we love to gather outside of practice. We have dinner before practice, throw some discs in the park, do a board game night or go out for drinks.
Every month, our social committee organises activities like a beer pong tournament, a cycling dinner, or a sailing trip. On top of that, each year we have a club weekend UTKAmp and our own tournament 'Frozen Cherries'.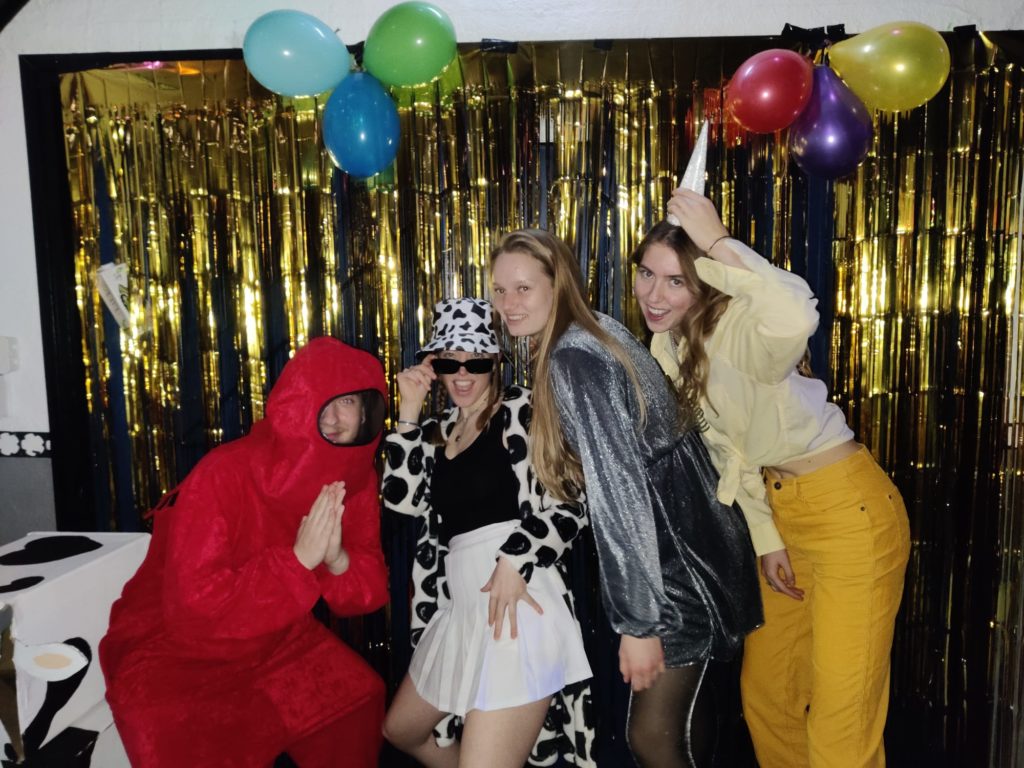 Board 12
Djente van den Dries, Chairwoman
Jan Mouwes, Secretary
Freek Berends, Treasurer
Merel de Jong, Ultimate
Ferdinand Kirsten, Cococo
Letho Tjeerdsma, Cococo